Pascual Arnal
Vila-real (Castelló), 1969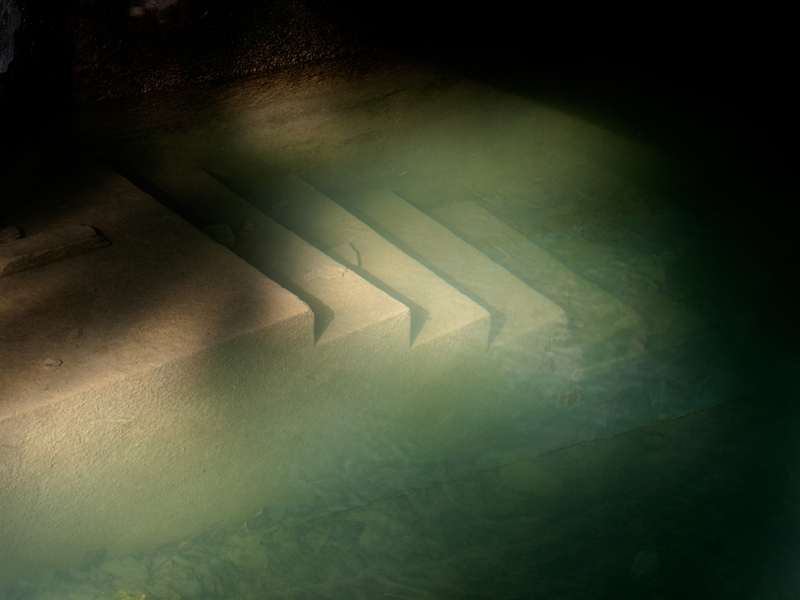 Pascual Arnal. "El graons descendents", All the absolutely necessary possibilities Series, 2011, C-print, 115'5 x 146 cm.
Pascual Arnal (Vila-real, Catellón, Spain, 1969) tries to describe photographically the liquid, elusive and changing reality caractheristic of the present moment. His challenge is to give voice to the nuances and presence to the hidden faces of privates stories. His work is diverse in the selected motifs; symbolic because of the way physic objets and cultural actions from ancestral origin are shown; it is curious in the search because don´t finish the inquisitiveness able to be worked in and contemporary as well, in sense of actuality, because he knows how to mix the cotidianity of small facts with events almost unique that take place when the regard which observes them, look at them, stops them and gives them a meaning. The achievement of the challenge is based on joining the parts of this puzzle of contents and scenes, of intentions and images, until their fisures get welded to each other, or just the opposite way, until they full apart, starting again the searching process and actualizing it.
Pacual Arnal has made an individual exhibition in the Centre de Cultura la Mercé (Burriana),  Galería Rosa Santos, Centre Cultural de Vila-real, among others. In colective exhibitions in Periferies09, "La sal, la sorra i el paper de vidre"  Ca l'Arenas (Mataró) and the Art Fairs ARCO (Madrid), Foro Sur (Cáceres) and Swab (Barcelona) in diferent editions.