Xavier Arenós
Vila-real (Castelló), 1968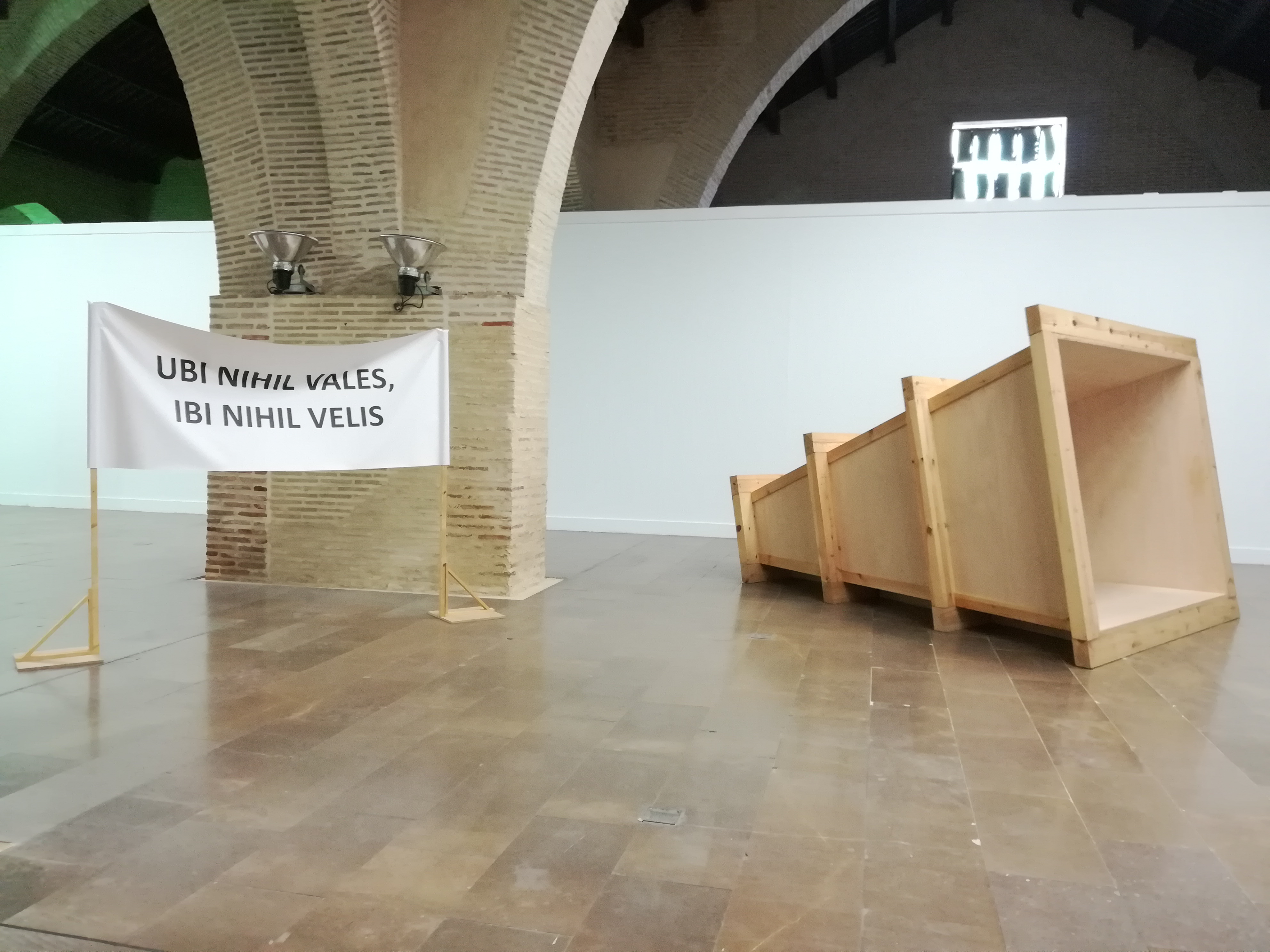 Casa común, 2010, Madera 231x287x387 cm.
Xavier Arenós (Vila-real en 1968). graduated in Fine Arts from the University of Valencia in 1992 and lives and work in Mataró (Barcelona) since 2002. He has received various awards and scholarships, including the scholarship from the CAM Visual Arts Collection, Alicante in 2008-2009.
By one hand, his artwork tries to analise the link between space, ideology and Power; by other hand, it explores the idea of Uthopia as alternative story to the pre-stablish and predominance discourse. In order to get that, he makes architectonical constructions, models, videos, photographs and drawings which have as references Modern architecture, Soviet Constructivism or the bricolage practices.
Recent solo exhibitions are Awaiting at Galería Valle Ortí, Valencia; Archivo Espartaco-Los Colectivizadores, Rodalies 2, Espai d'Arts; Roca Umbert-Fàbrica de les Arts, Granollers (Barcelona), all 2008.
Over the last two years Arenos work has been on view in the following groups shows: After architecture, Ars Santa Mónica, Barcelona; Post-it City. Tri Postal, Lille (Francia)/ Museo de Arte Contemporáneo, Santiago de Chile/ Centro Cultural, Sao Paulo (Brasil); L'esthétique des frontières, Bonlieu Scène National, Annecy; ARCO madrid con Galería Valle Ortí; Port City Safari, Amazelab, Milán; No Place-Like Home: Perpectives on Migration in Europe, Argos, Brussels; Post-it City. Ciutats ocasionals, CCCB (Centro de Cultura Contemporània de Barcelona), Barcelona, in 2008.