Chiara Fumai
Roma, 1978 - Bari, 2017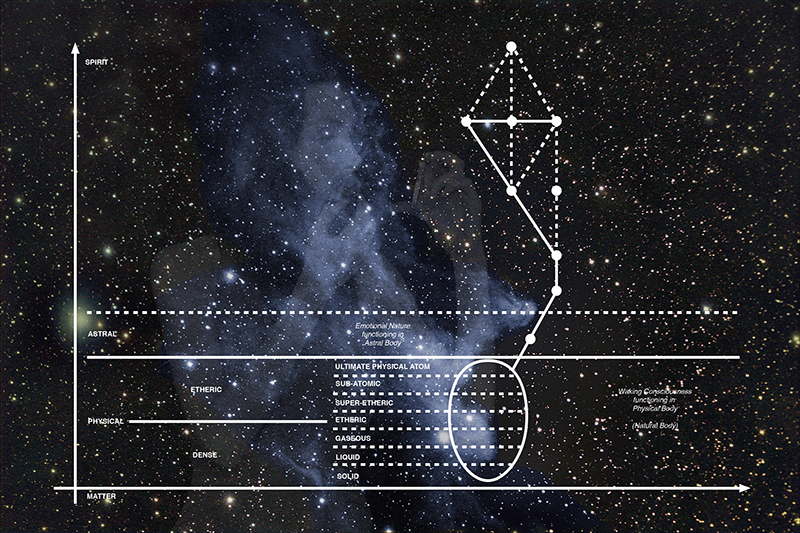 "Witch Head Nebula (Astral)", 2016. Photographic in dibond, 80 x 100 cm.
Chiara Fumai (Roma, 1978 – Bari, 2017)
Chiara Fumai is one of the artist represented in the Italian Pavilion of the Venice Biennale this year.
Her work deals with culture and society, often drawing inspiration from media misrepresentation. All her researches take the form of lecture-performances at their first stage, often unfolding through other visual forms later on. Fumai's use of anti-spectacular strategies and her sharp deconstruction of the rules and conventions which regulate relationships of power between the viewer and the image, create works which, with irony and cynicism, have as a final image the aims of the research itself.
Her practice re-examines the potential value of the literal reduction of performance into "documentation" to then invoke back the subject through those material traces, dissolving the supposed final result in its context. Fumai's interests were deeply rooted in practices often associated with counter-culture, giving value to performance traditions parallel to those of contemporary art. Like psychic activity, illusionism, freak shows, self- hypnosis and oral tradition. In this way, undermining the hierarchies which dichotomise culture into high and low. All these practices share the desire to explore thoroughly and in an unorthodox way, the Invisible and its (mis)representations.