Greta Alfaro
Pamplona, 1977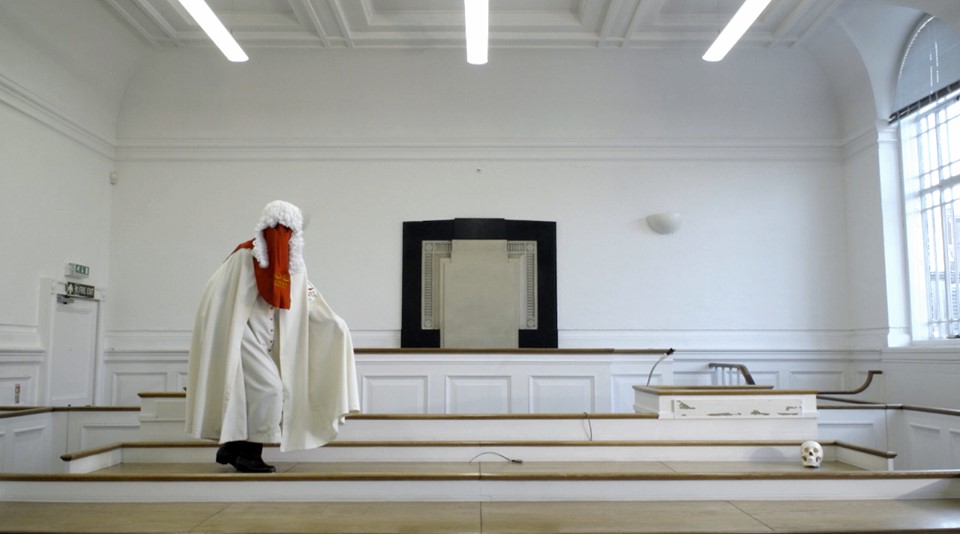 "I Will Not Hesitate to React Spiritually" (2019), still from the video, Lambeth County Court - Roaming Room, London.
Greta Alfaro (Pamplona, Spain, 1977) Greta Alfaro lives and works in London. She graduated from an MA in Photography in 2011 at Royal College of Art, London, after a BA in Fine Arts by Universidad Politécnica of Valencia in 2001. She has got Scholarships and Prizes from the Collection CAM of Contemporary Art, the Moving […]
Read more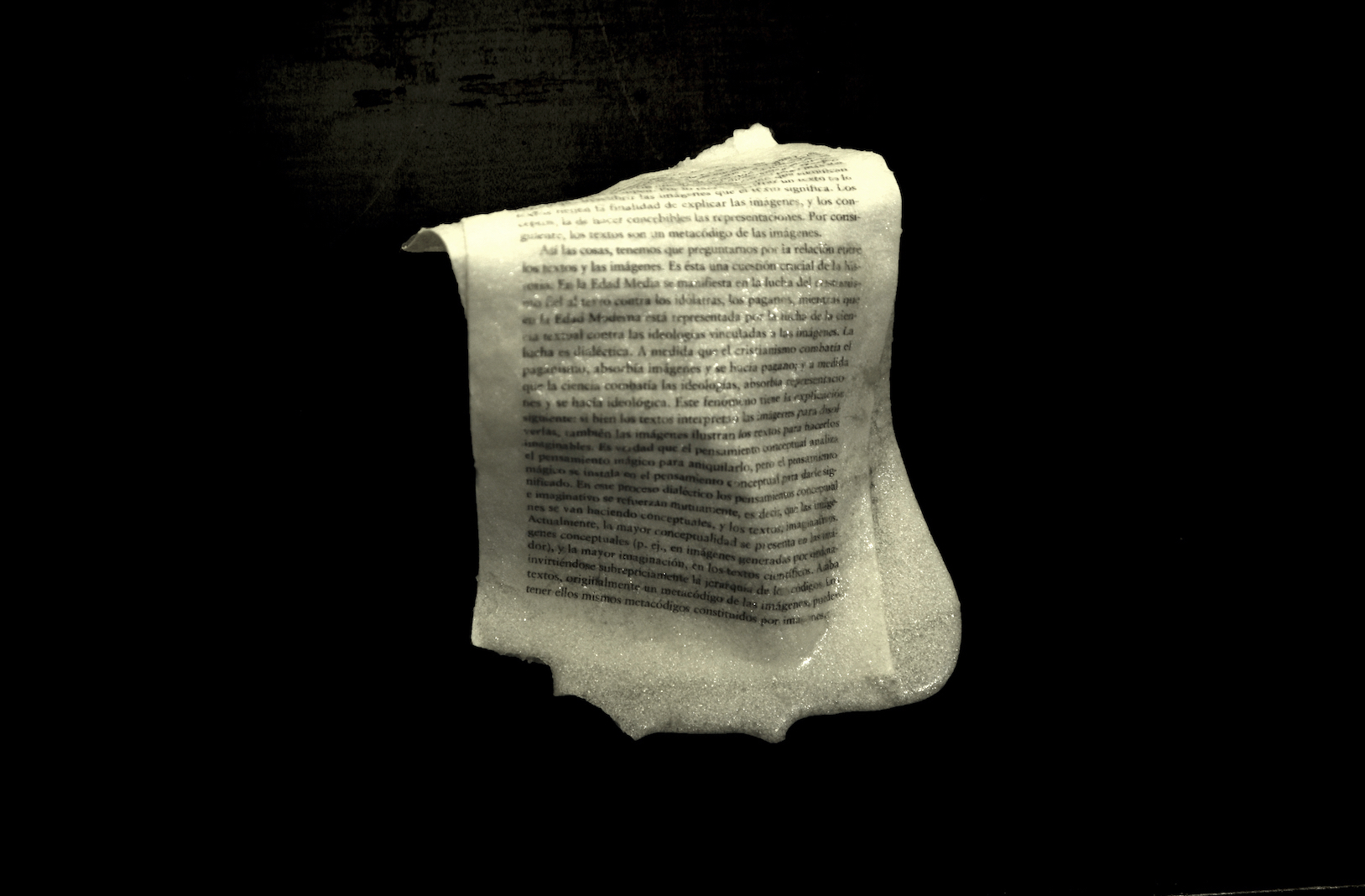 "INTERPONER CIERTAS MÁSCARAS ENTRE UNO MISMO Y EL LENGUAJE. Maurice Blanchot, Where now? Who now? En On Beckett. Essays and criticism," (2018).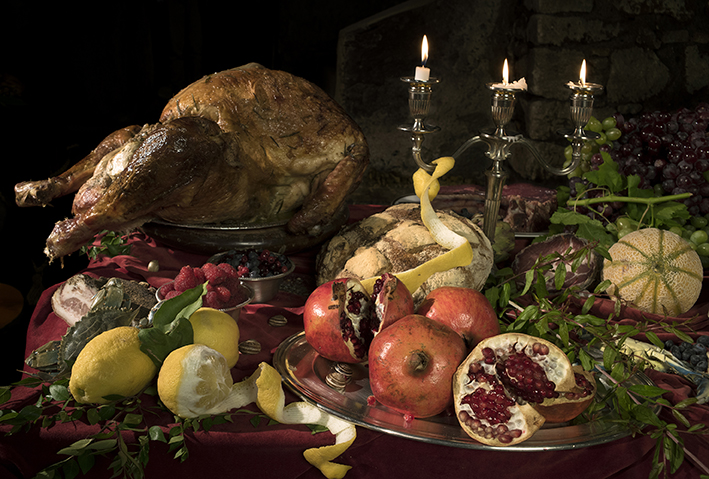 "El cataclismo nos alcanzará impávidos 2" (2015), Color photography, 64 x 94 cm.
"La disciplina e il lavoro di squadra sono buoni strumenti per affrontare la distruzione dell'opera d'arte" (2013), collage, 39,5 x 40,5 cm.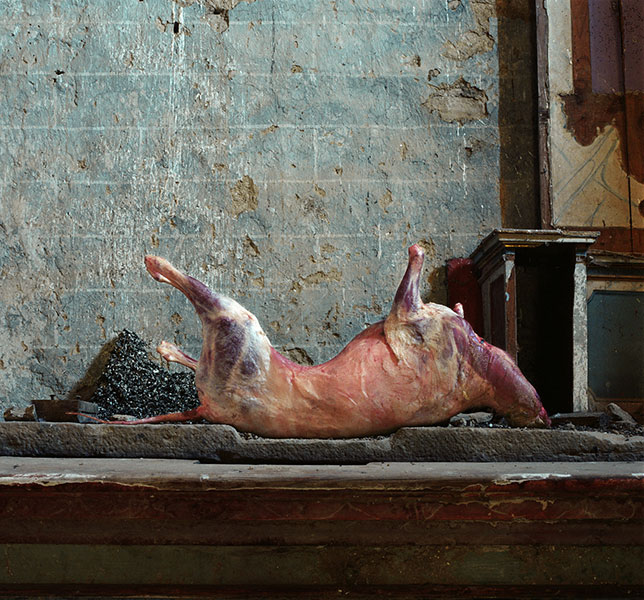 "Fall On Us, And Hide Us #3" (2011), Color photography, 70 x 75 cm.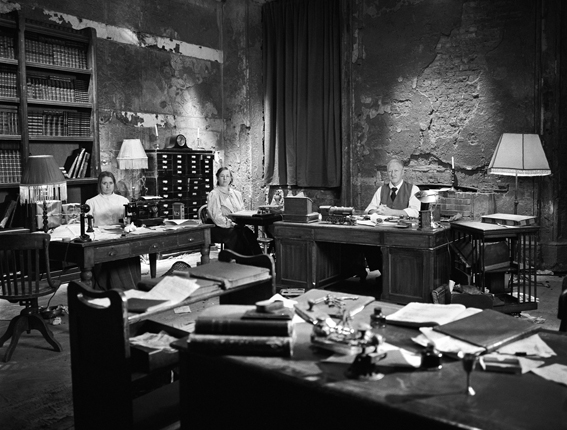 "A Very Crafty and Tricky Contrivance 2" (2012), b/w photograph, 71 x 96 cm.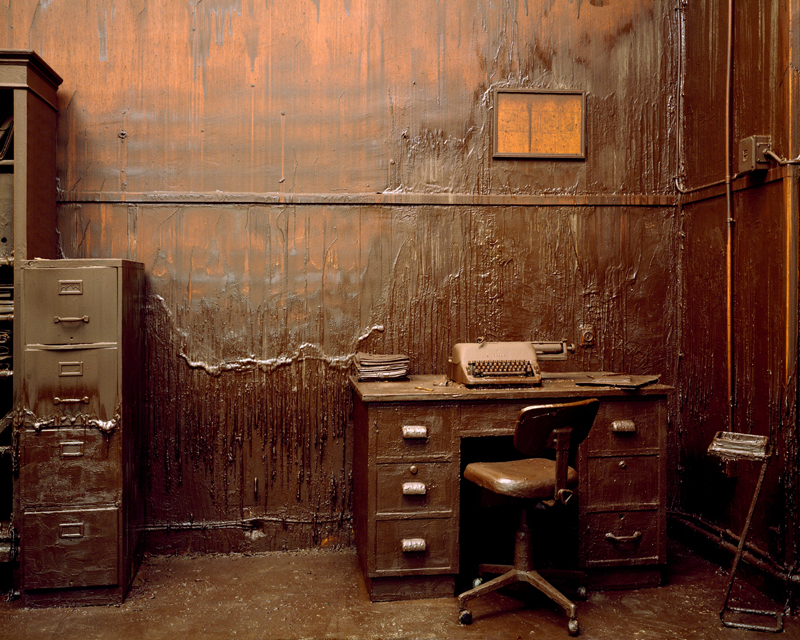 "European Dark Room 5", 2010, C-Print, 145 x 185 cm.