Xisco Mensua
Barcelona, 1960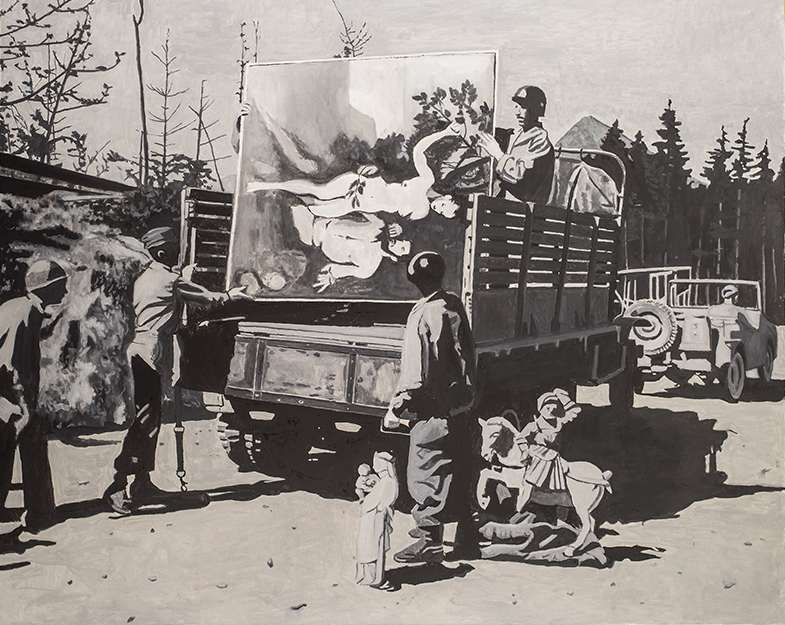 "La expulsión del paraíso" (2011), oil on canvas, 130 x 162 cm.
Xisco Mensua (Barcelona, 1960)
The artwork by Xisco Mensua uses the concepts of Time and History as places where to voice a group of complex concepts linked. Poetry, Philosophy, Mass Media, Education and Childhood, between others issues, are recurring references in his drawnings, mostly series made of several pieces put together, paintings and collages.